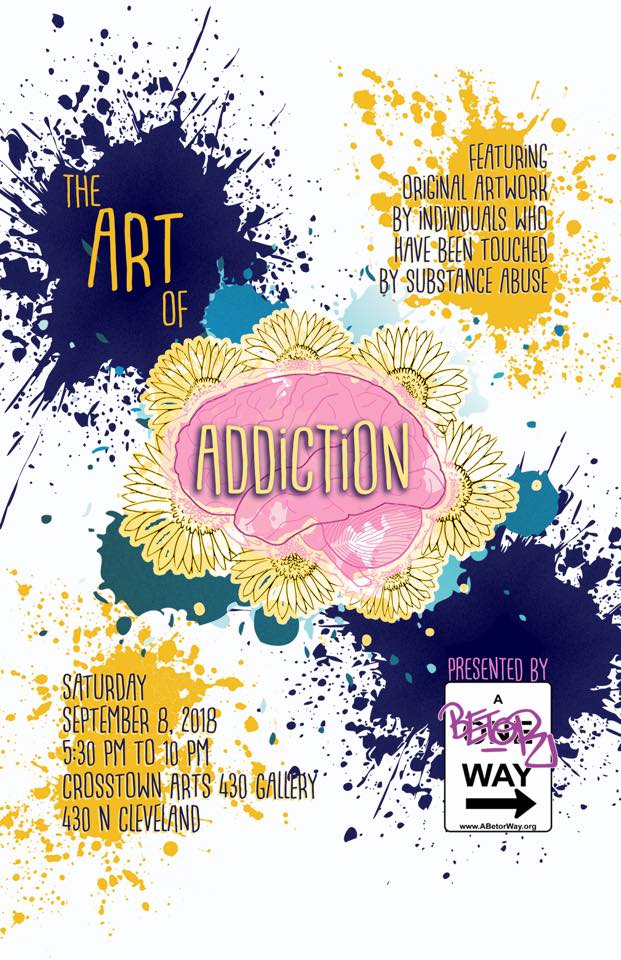 The Art of Addiction
Saturday, September 8.
5:30 pm to 10:00 pm
Crosstown Arts Gallery
430 N Cleveland
Free showing featuring artwork created by those affected by addiction. The purpose of this exhibit is to contribute to the concept that creativity and artistic expression can play a significant role both in recovery and in raising awareness of the personal and community tolls caused by substance abuse and addiction.  Artworks can give insights into the human experience of addiction, can spark dialog, can teach, and can change perceptions. Artists are invited to submit original  artworks on the theme of drug addiction and recovery (drugs include alcohol, tobacco, illegal or prescription drugs).